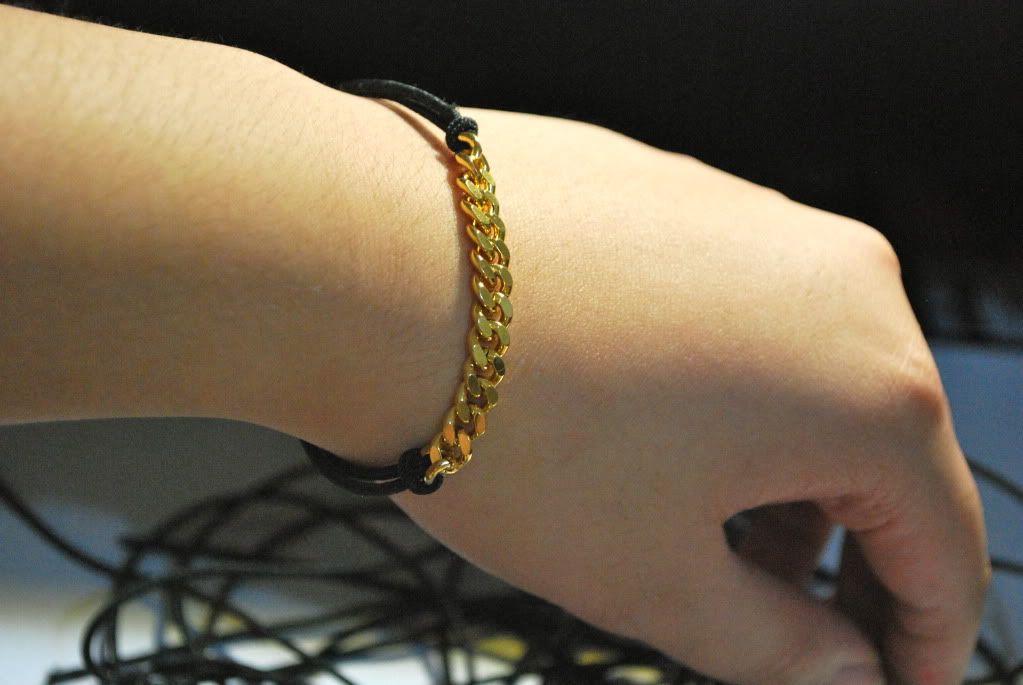 I first saw this bracelet in Accessorize, and if I remember correctly the price was around 300 to 600 which is the normal price range for accessories in Accessorize and if you look at it, it's pretty simple. So here's me bowing down to the popular chinese stereotype of being "thrifty" and making my own version of this bracelet. Originally by Marc Jacobs, I then saw the bracelet on polyvore and shopbop which made me want to have my own one even more. This is a really easy DIY and it will save you a lot of cash as well.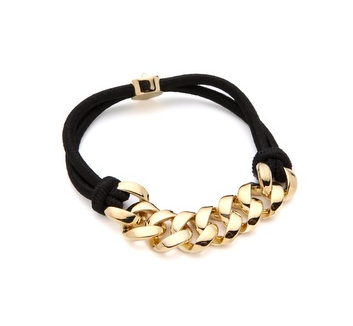 Materials needed:
1. Scissors
2. Super glue and metal clamp OR thread and needle
3. Chain, 1 1/2 or 2 inches
-It'll be up to you if you want it in gold, silver, or gunmetal. The one I used is "gold-plated" and cost around 40 pesos per inch. The size will also be up to you. Originally, the chain is pretty fat but I had already planned on making this an everyday-piece so I went for a smaller size. Bold and chunky or simple and subtle, it's up to you.
4. Elastic rope or garter, around 12-16 inches
-Or depending on your wrist size; the bracelet will sort of be double-stranded, remember. I used black, but you can also use any color you'd like (don't be racist lol), same with the thickness, totally up to you (insert dirty mind joke here)
How to:
1. Cut the garter into two and fold each one in half
2. Starting with the folded end of the first garter, insert it into one end of the chain
3. Take the other end of the garter, and put it through the loop, and pull. Make sure it's tight enough that it won't un-loop
4. Do the same thing with the other piece of garter on the other end of the chain
5. To close the bracelet, you can either use super glue and a metal clamp and seal it the same way scrunchies are sealed. If you don't know where to buy a metal clamp, you can also sew the ends of the garter together.
Or if you're really lazy (like myself) you can always just knot all the ends together with another garter and superglue it to keep it tight, though it won't be as clean as using the clamp or sew thing.
It's as simple as that! In my case, I spent not more than 200 pesos and did this in less than 30 mins.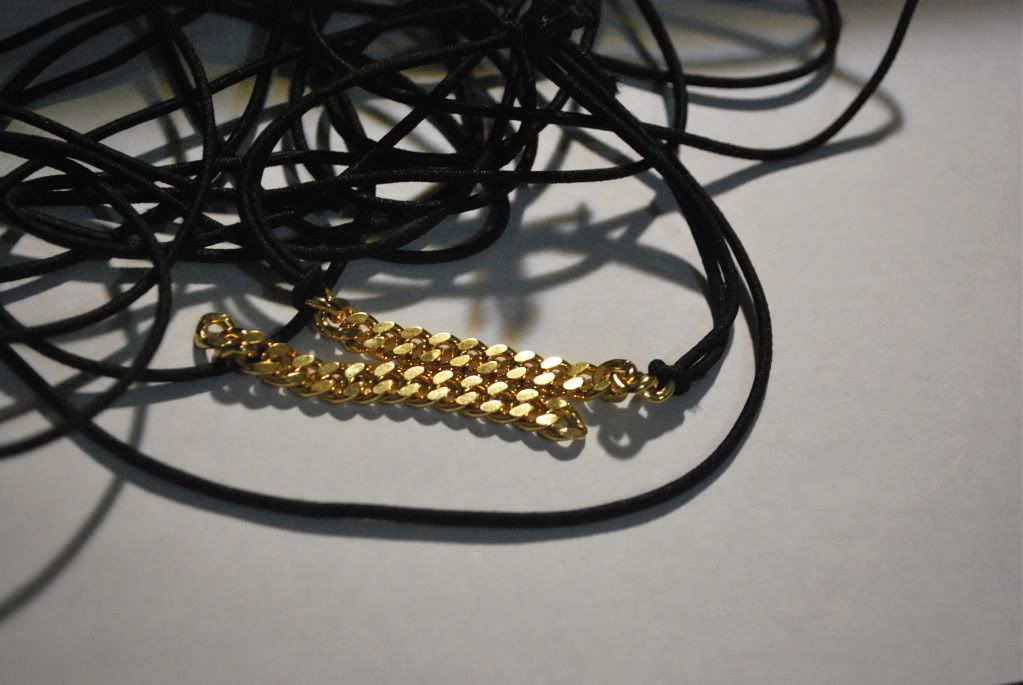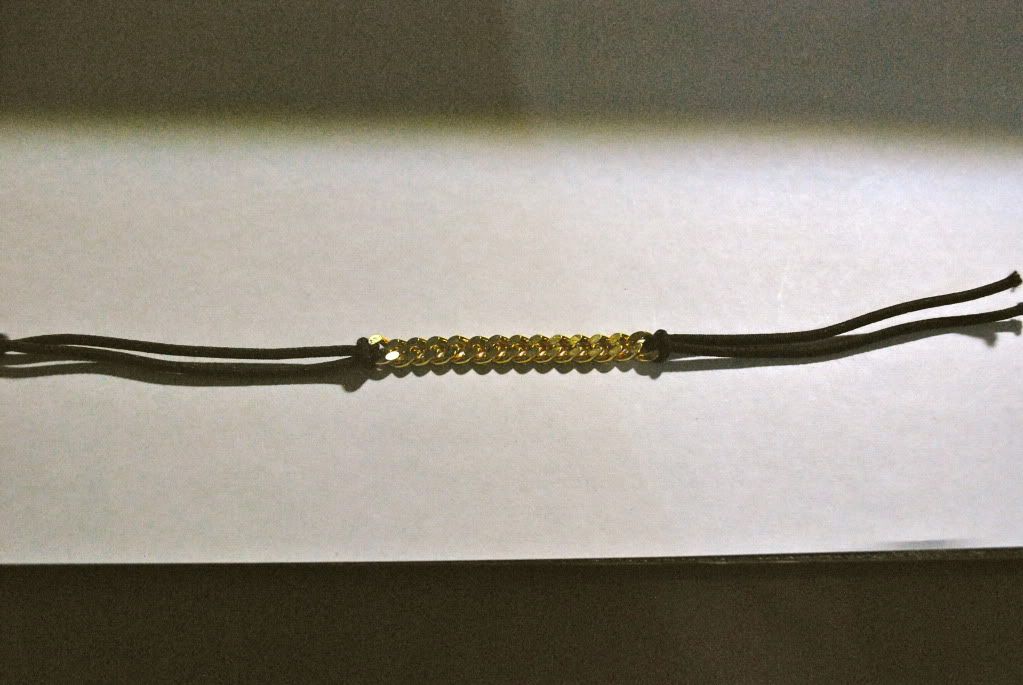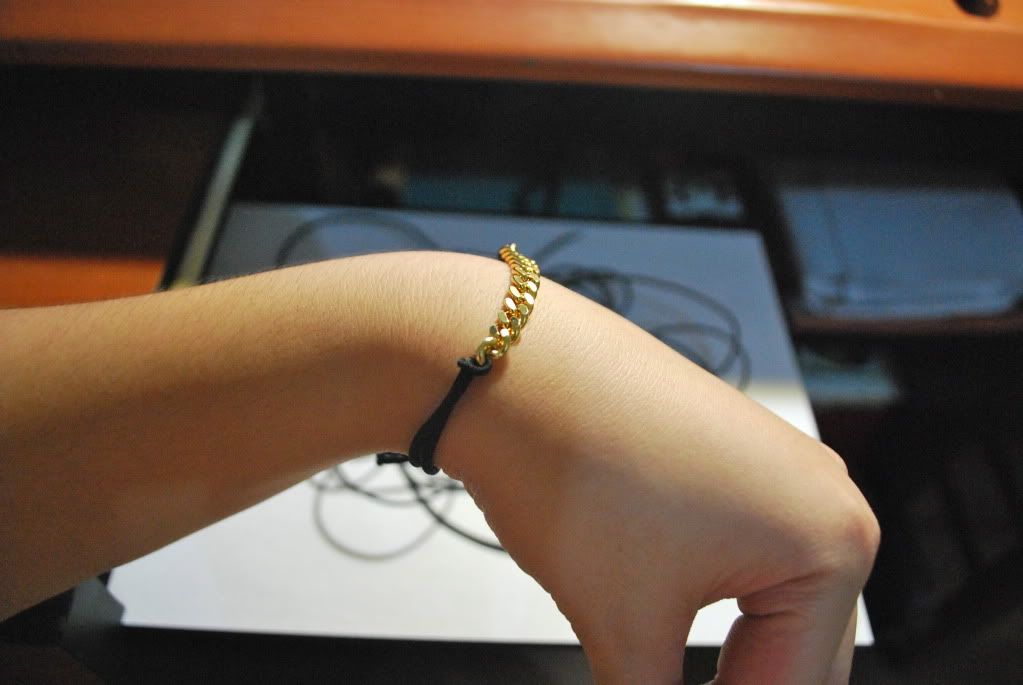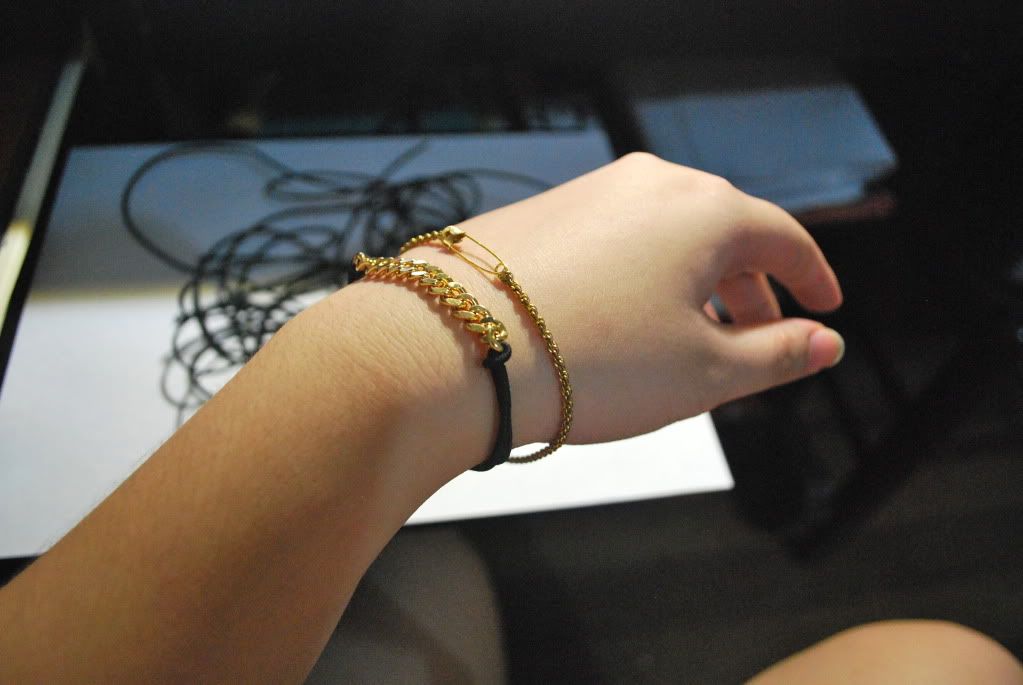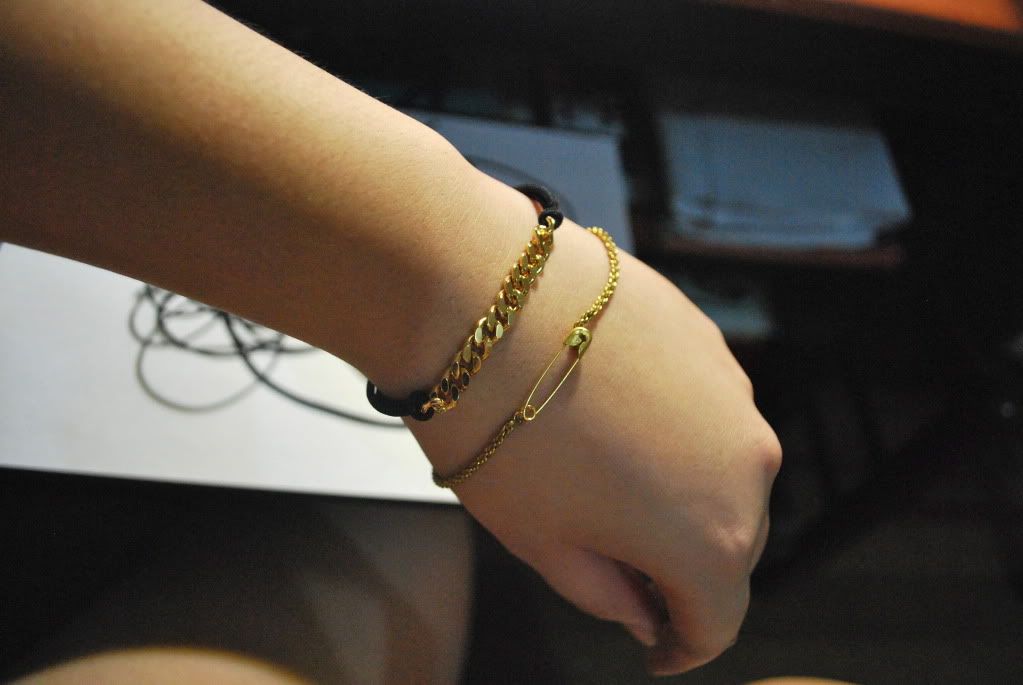 It's perfect to wear everyday, on its own, or with an arm party. My best friends and I use them as a friendship bracelets hahaha.
Hope you guys liked this DIY! :)
Also, I recently downloaded Best Coast's new album, The Only Place, and it is at the top of my playlist these days. If you're into really chill, surf-pop, wavey, simple yet emotional music, this band and their music will not let you down. Below is the first single off the album, "How They Want Me To Be" but my personal favorite track is "No One Like You" (second video)
Cheers to a new week ahead! Have a good one :)