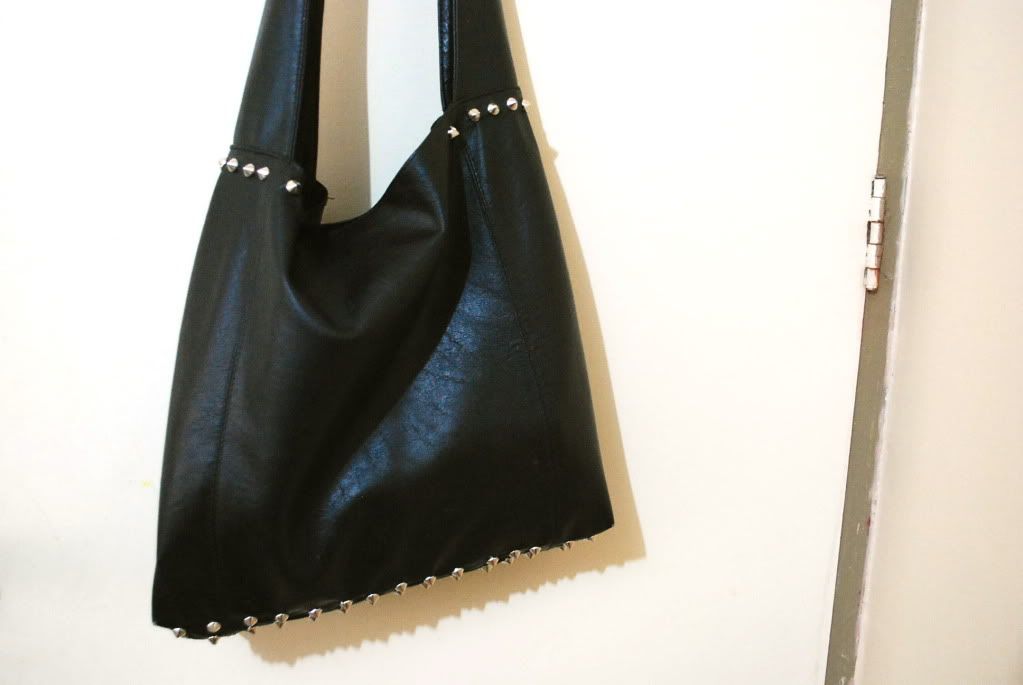 So today, the weather was perfect. I woke up around after noon, and it wasn't that sunny; it just finished raining. I decided it was the perfect weather for going on a walk, so I did. I wound up downtown and ended up buying a pack of studs, at the moment I had no idea what to with them but when I got home I thought hey, why don't I make a DIY?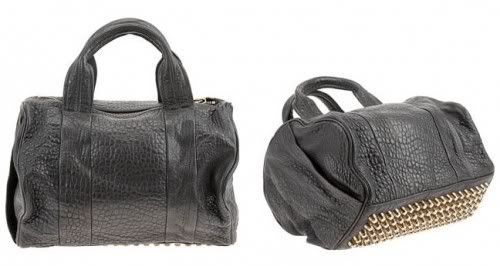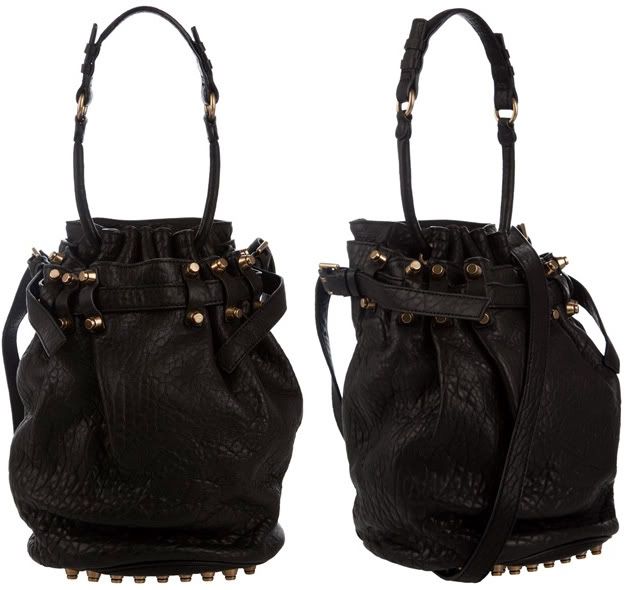 Things I Used:
An old black inexpensive faux leather bag
Studs of choice (I used about 80 studs)
Scissors (to push the studs in easier)
1. I cut the lining inside the bag to make it easier to put in the studs
2. Estimate how many studs you'll need, how far you want them apart, and where you want to place them. I placed most of the studs on the bottom, just like the AW bags above, and when I had some studs leftover, I put some on the sides.
3. From the outside of the bag, push the bottom of the stud into the bag (if the stud you used is similar to mine, it'll just go right through the bag) and on the inside of the bag, push in the teeth of the stud until they're flat or going inward the stud and not upright. Use scissors, or anything strong and hard you can use to push the teeth in; if you're planning to just use your fingers, for your sake better hope you're not a bleeder, unlike myself. Do this repeatedly until you've put in all the studs you want.
4. Stitch the lining back up, and voila!

Here's the result of my DIY Alexander Wang inspired bag
*The bag I used was really slouchy so I had to pin up the sides of the bottom just to estimate how much space I needed to fill up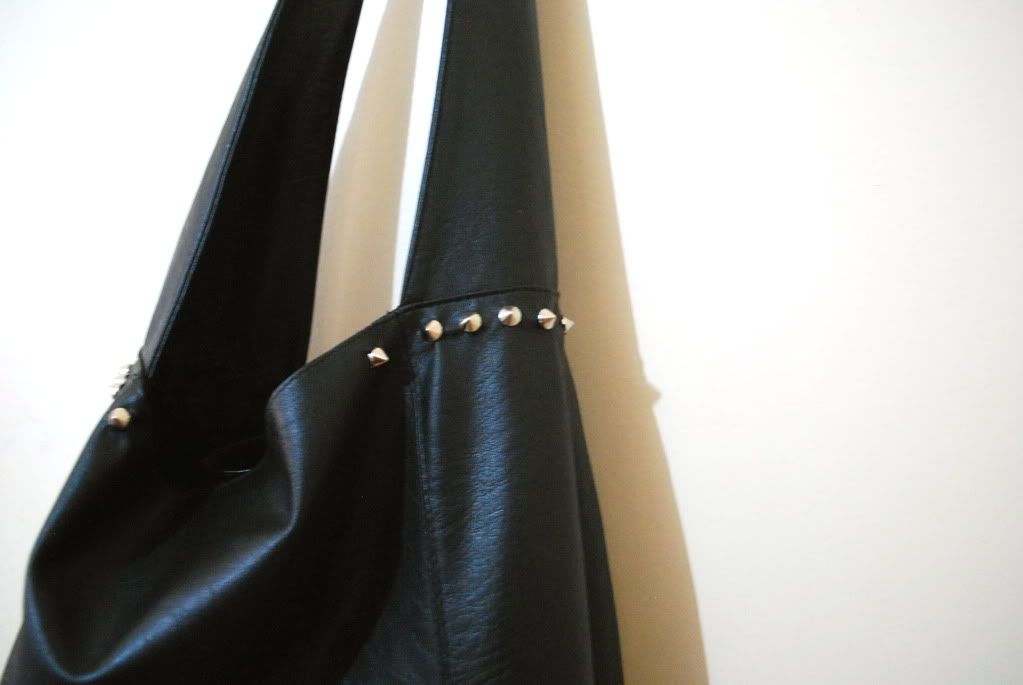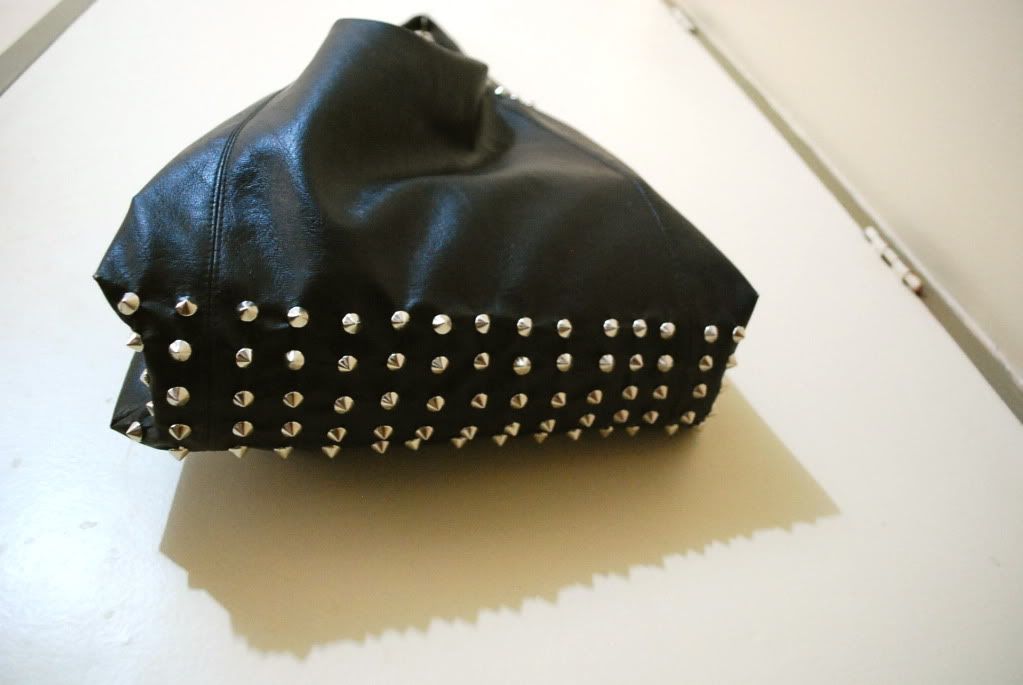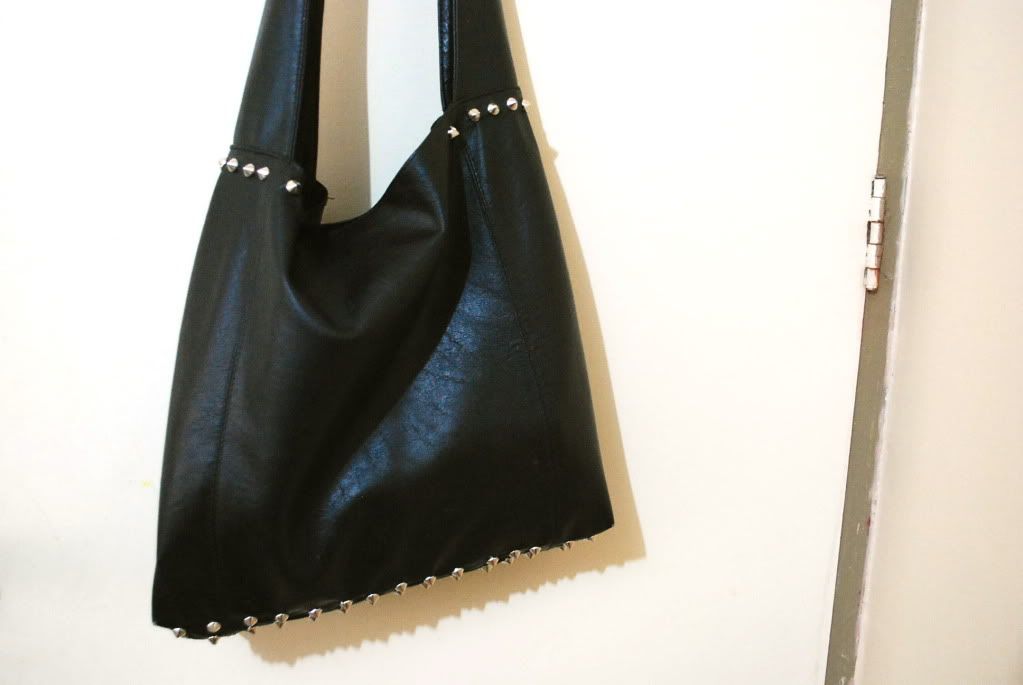 Can't wait to wear the crap out of this bag! Have a good week! :) xxx