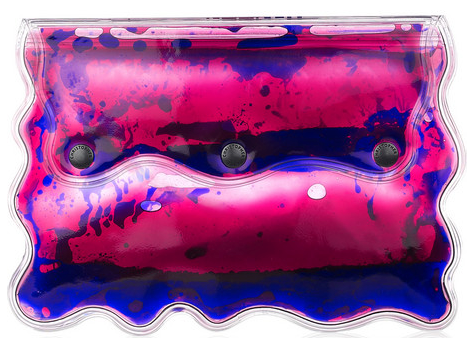 The clutch that literally oozes! These Christopher Kane (Fall 2011) Aqua gel-filled clutches are just oh so trippy-- clear PVC material with colored gels in
pale green
,
bright red
, orange (and other colors) with blue accents and black gunmetal snap buttons. They remind me a lot of childhood pencil cases, down to the snap buttons and the PVC material. I love how they look, plus I think the brighter colors are adorbs for summer but I'd be too scared it might get a hole or a rip, then ooooooze! bye bye colors :(
Photos via Pinspire & Pinterest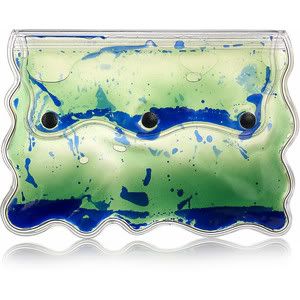 Plus, if I probably had one, I'd use it, 60% of the time as some squishy stress clutch!
In other news, Avengers came out today! But my friends and I are waiting until the hype dies down a bit. We think we're cool that way hahaha. Have a good week, all! xxx