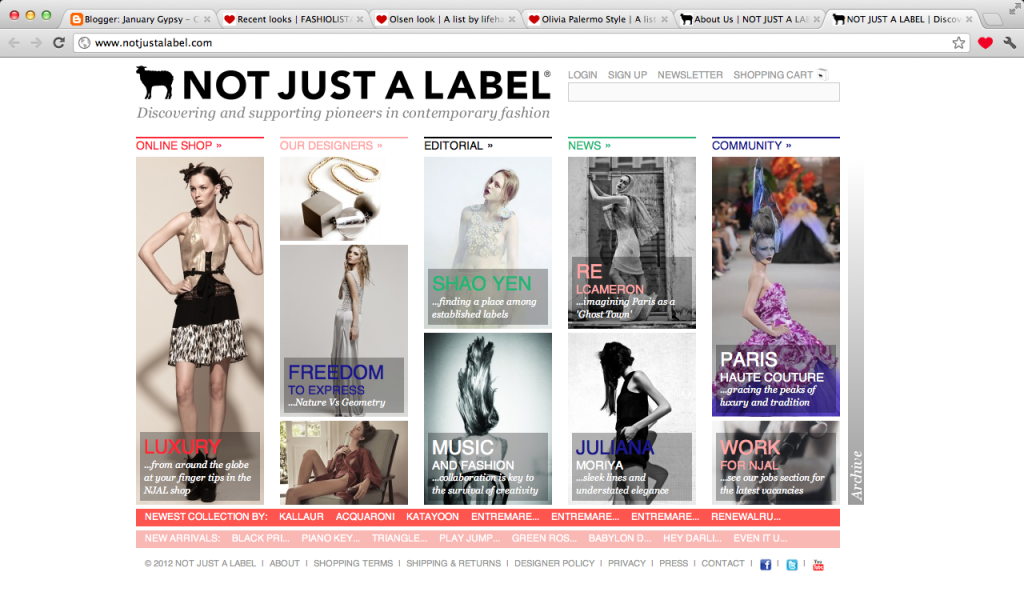 So about ten minutes ago, I stumbled on this website. I've been browsing through it, it's only been 5 minutes and already I am so in love with the concept. Not Just A Label is collaboration of a number of independent designers; from accessories to apparel, every piece is carefully designed. Designers on NJAL come from around the globe *with fifteen Filipino designers (represent!) I'm having a blast exploring different collections. Absolutely worth skipping an hour of studying for.
On another note, it's Midterms week! Three exams tomorrow, wish me luck xxx
NOT JUST A LABEL (NJAL) is the world's leading designer platform for showcasing and nurturing today's pioneers in contemporary fashion.
Set up in 2008 to infuse new life into fashion, NJAL was quick to become an indispensable tool for the industry; helping designers gain exposure and finance their progression independently by providing an easily accessible retailing forum via its online shop. NJAL is a creative hub with a red carpet following setting trends and perpetuating innovation, an infinitely expanding destination devoted to facilitating growth in the fashion industry.
Screenshot by Michiko G./JanuaryGypsy