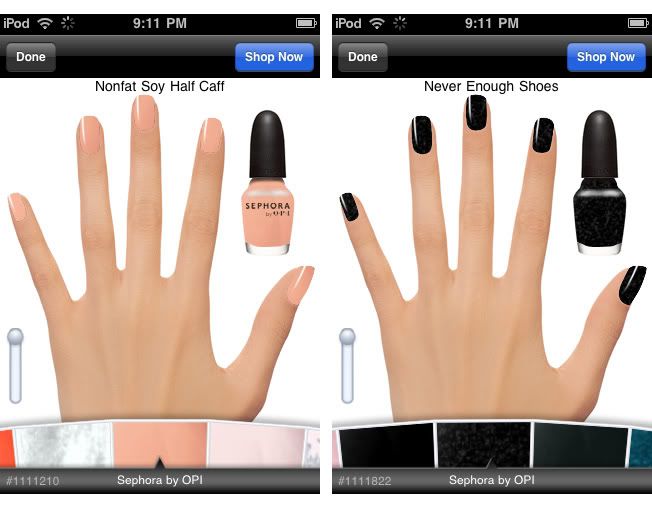 So I recently downloaded the
Sephora To Go
app for my iPod and I just had to share with you how much fun I had with it! I'm a nail polish junkie, so this was really cool to play with. Midterms are coming up for me, so this app was a really good de-stresser. On the bottom, you can scroll through the colors of different polishes and the nails automatically change into the color you select on. On the left side, you can change the skin tone of the hand so it becomes more realistic and you can kind of see how the color would look like on yours.
The nail polish was just one of the features on this app, there's a lot more that you can explore, including Weekly Specials, On Sale Items, and Beauty Advice. So if you've got an iPhone, iPod, or iPad, definitely download this app! And the best part? It's free!
And how witty are the names of these nail lacquers? xxx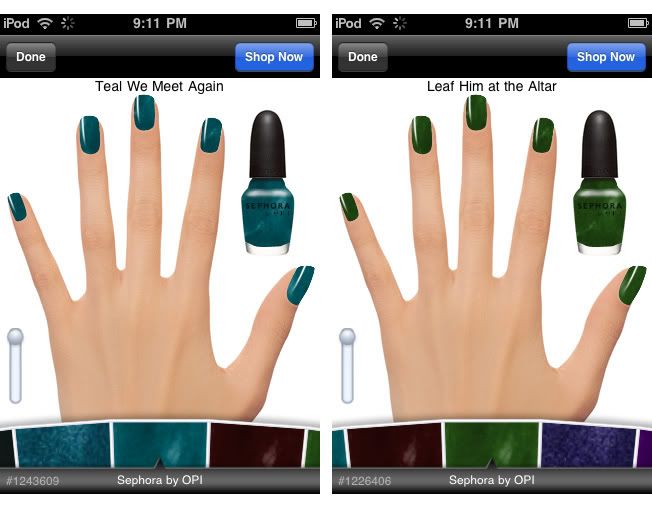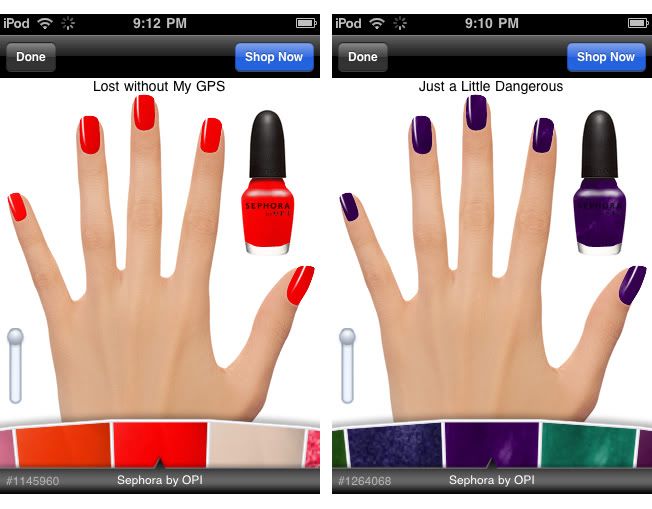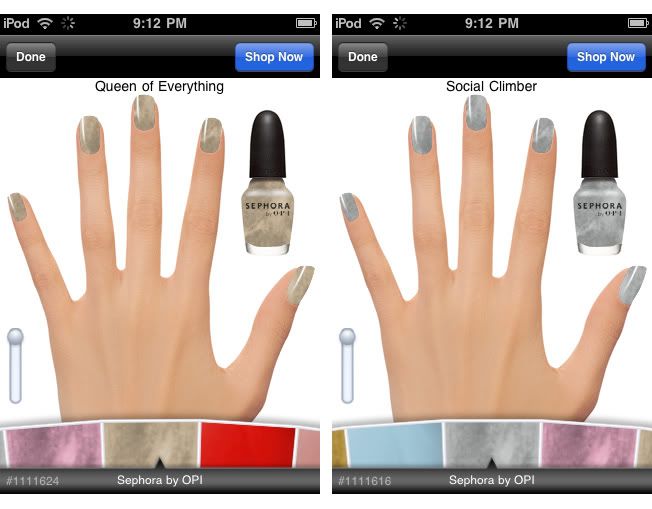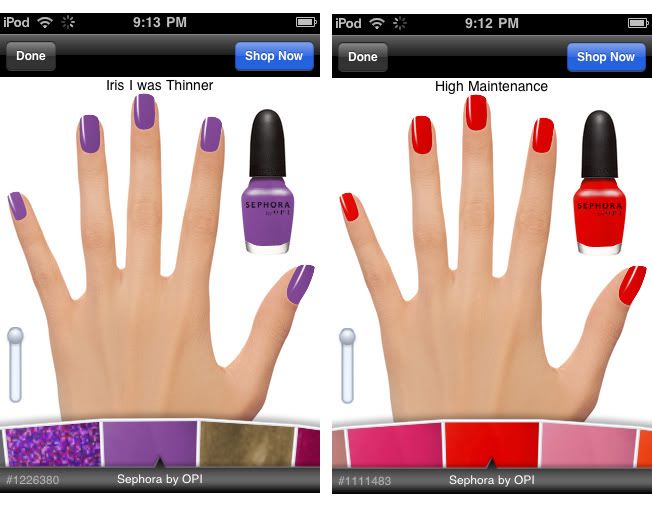 Have a happy monday!
;)